"Making everybody's day, really. That's what he would do most of the time."
That was how Seth Cowan described what his good friend Rob (Red) Konkle was best-known for. Cowan's sentiment, and variations of it, were expressed by all those who spoke at Konkle's memorial in Salmon Arm on April 1.
About 50 people showed up at the site of the outdoor Food with Friends lunches behind the Crossroads Free Methodist Church for a pizza lunch – reportedly one of Rob's favourites – and to share their thoughts and feelings about their friend. T-shirts had been made up with a red dragon emblem on the front, red to symbolize his nickname based on his red hair, and a dragon, because "he was a fan of dragons," as Cowan said.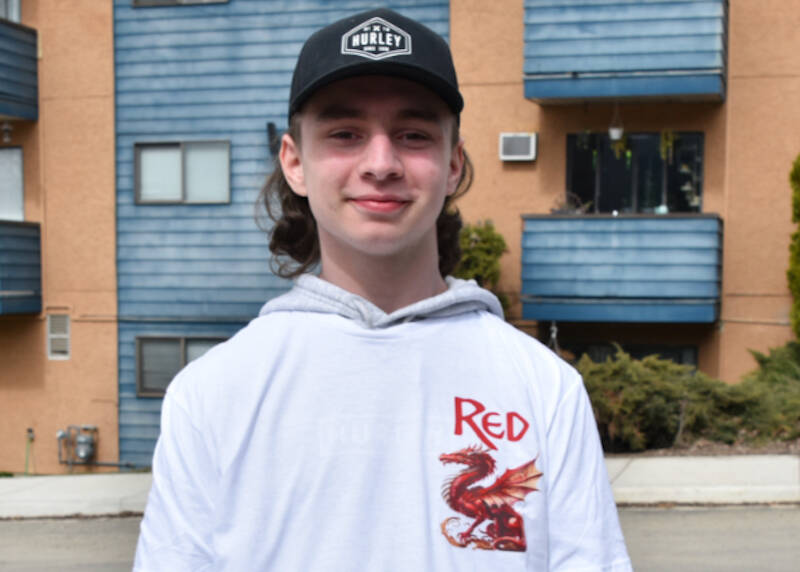 Konkle was sometimes living rough and always an advocate and support for others who were, according to many of the people attending.
Lieut. Joel Torrens, pastor with the Salvation Army in Salmon Arm, made note that the memorial was on April 1, April Fool's Day.
"I think that has a special significance for all of those who knew Rob, who loved him."
Torrens referred to his sense of fun, how when work began on the community garden outside the Salvation Army building on 3rd Street SW, Rob was the first to offer help, complete with his characteristic sense of humour.
"He said he was going to go get little tombstones and put them in the mounds that we had, to decorate it for the community. I think he would love that today is the day we're gathered together remembering him."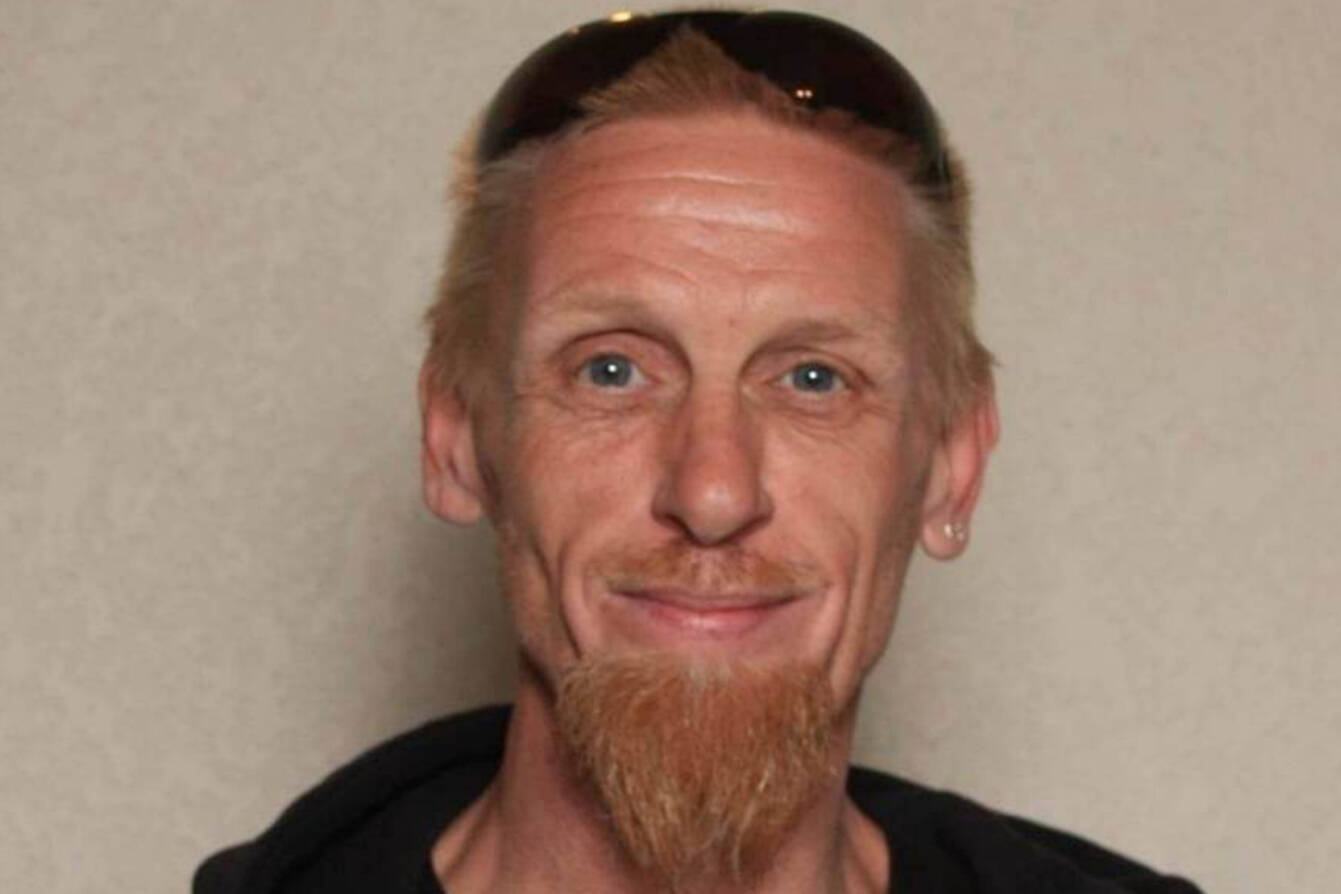 Torrens emphasized that people should not deal with their loss alone, but with strength from God or other community members. He said a prayer of gratitude.
"Thank you for him at his best, when he was helping us out, when he was fighting for us, when he was fighting with us. We thank you for him at his worst, when he was driving us crazy. We thank you for all the memories that we have, Lord…
"I pray for us down here who are figuring things out without Rob. I pray you can help us to find comfort, you can help us to find strength, that you can help us to know how to show love to one another in this time, God…"
On March 6, Konkle, a pedestrian at the time, was struck by a vehicle during an altercation between four people that ended with the vehicle running into a cement pole near the Starbucks drive-thru. Although a police report at the time said those involved in the altercation suffered only minor injuries, that was not the case. Konkle died on March 11 at 53.
One person said although not everyone knew it, Konkle had a strong faith in God.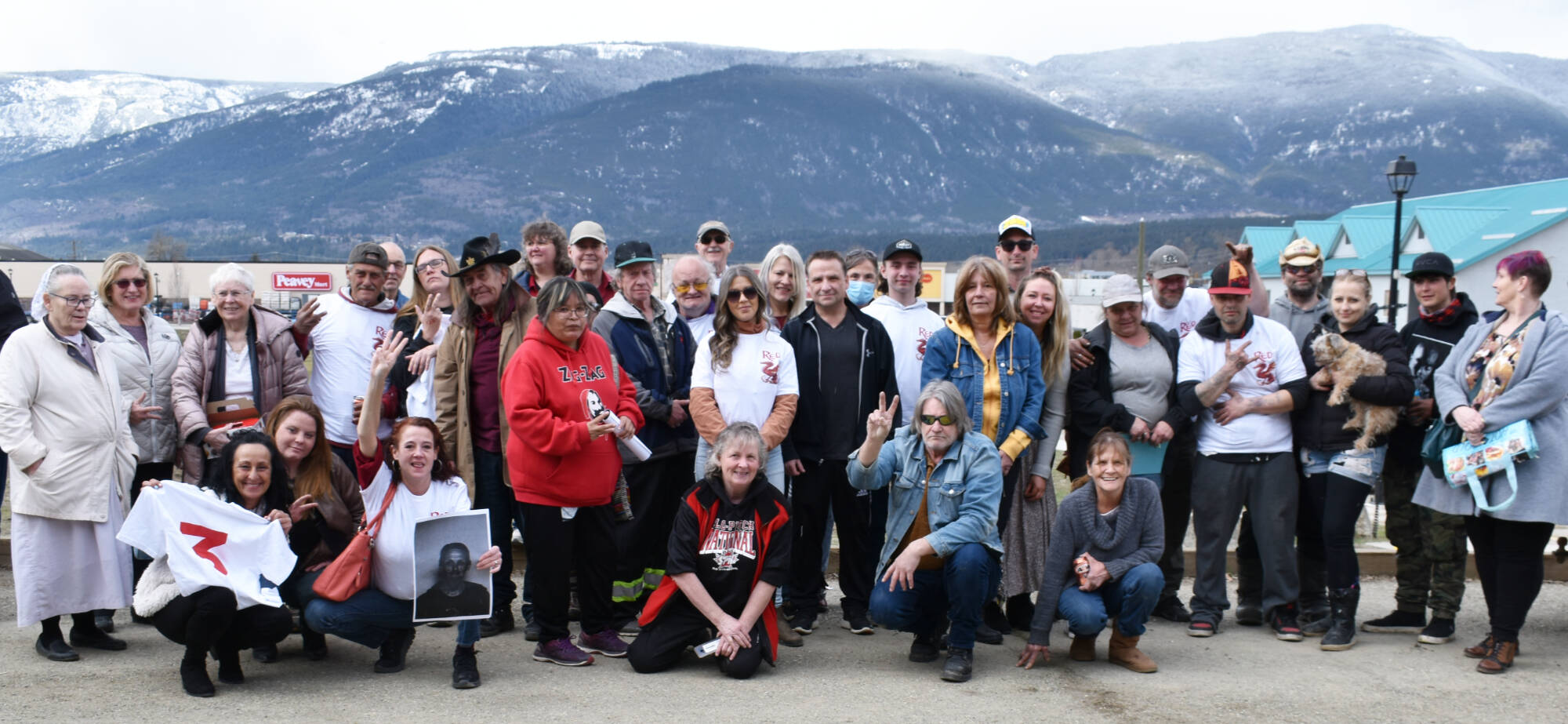 Monica Kriese described him as a very kind person with a big heart, whose goal was to become a counsellor so he could help people realize their potential.
Like several speakers, one person called him a brother.
"He's never gone now. He's always with me. Always with us. He'd help whoever needed help. That was Rob. Rob was there. Didn't matter what the situation was. He was always there. There's no blame anywhere. That's Rob. He just did what he needed to do. But we do need some blaring music somewhere."
A poem written hurriedly by Dave Adams, who has been living rough, was met with tears and applause.
It characterized Rob Konkle as a sheep dog without a shepherd.
This is an excerpt: "He always tends his flock and he keeps the wolves at bay. And his job is never-ending, his flock stretches further than the eye can see…It is the purpose for which he was born, the job that both binds him and sets him free…"
---
martha.wickett@saobserver.net
Like us on Facebook and follow us on Twitter
and subscribe to our daily
newsletter
.